Activities in spring, summer and autumn
Horseback riding
In 15 minutes you can reach the horseback riding school Frauenkirch.
Many children have learned how to ride a horse. Short trekkings and pony riding are part of the programme!
If you're up for a real donkey trekking, let your baggage and children be carried by the donkeys while you lead the way!
Family Bernhard, Davos Wiesen, Phone +41 78 628 60 60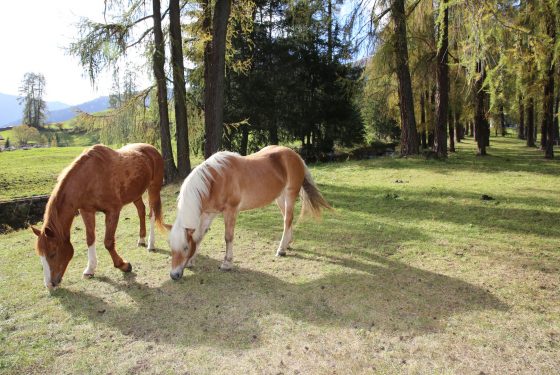 Davos Adventure Park
Adventure and fun for young and old
Balancing and climbing at high altitude: For the kick away from the peaks, the Davos Adventure Park offers a rope park with different levels of difficulty for all ages.
The climbing adventure begins with professional equipment and after competent instruction. The children's trail for children from the age of four is equipped with a safety system to ensure the safety of young children.
During the autumn holidays, the crowds are high. A reservation in advance is recommended. More information